clean-image-crop-uploader (CICU)
clean-image-crop-uploader is a django widget to upload an image via Ajax and crop it using Jcrop. It provides a simple workflow: first one, using modal, (by twitter bootstrap) the image can be uploaded and croped. Second one, you can see the image cropping preview in the form and finally submit the result.
CICU is perfect when you use an ImageField on your model where is necessary to have a specific portion of image. It's easy to configure and to use. You can use different configurations , with fixed aspect ratio or minimal image size.
It works with jQuery = 1.8.3 and twitter bootstrap.
Screenshot:
Modal window with upload button:

Modal window with crop area: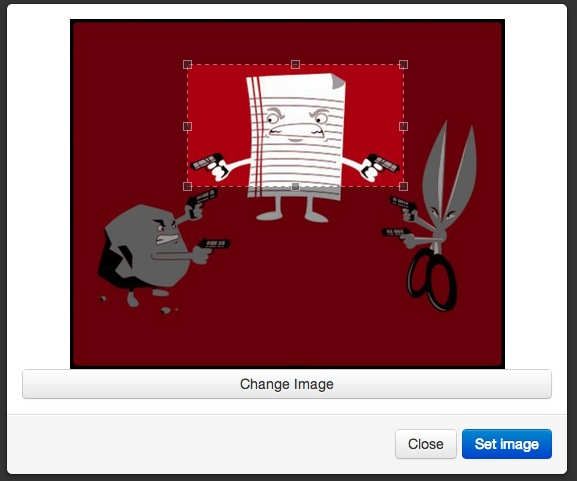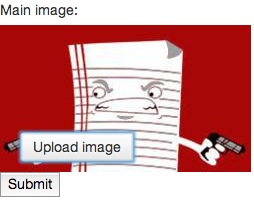 Installation
Install django-image-cropping using pip. For example::

pip install clean-image-crop-uploader

Add south and cicu to your INSTALLED_APPS.

run migrate commando to your django project::

python manage.py migrate
Dependencies
jQuery = 1.8.3
Twitter-Bootstrap
Configuration
Add into url.py::

(r'^ajax-upload/', include('startproject.cicu.urls'))


Create your model-form and set CicuUploaderInput widget to your imageField :

from cicu.widgets import CicuUploderInput

class yourCrop(forms.ModelForm):
    class Meta:
        model = yourModel
        cicuOptions = {
            'ratioWidth': '600',       #fix-width ratio, default 0
            'ratioHeight':'400',       #fix-height ratio , default 0
            'sizeWarning': 'False',    #if True the crop selection have to respect minimal ratio size defined above. Default 'False'
        }
        widgets = {
            'image': CicuUploderInput(options=cicuOptions)
        }


Download twitter bootstrap to your static file folder.

Add in your form template links to jquery, bootstrap, form.media:

<head>
....
    <script src="https://ajax.googleapis.com/ajax/libs/jquery/1.8.3/jquery.min.js"></script>
    <link href="{{ STATIC_URL }}css/bootstrap.css" rel="stylesheet" type="text/css"/>
    <script src="{{ STATIC_URL }}js/bootstrap.js"></script>
    {{ form.media }}

....
</head>

Run the example
To run the example inside this package follow these commands:
> cd ./example/
> python manage.py syncdb
> python manage.py migrate # only if you use South!!!
> python manage.py collectstatic
> python manage.py runserver domain:8000

Go to examples :